As part of the Unified Community Platform project, this wiki and 38 others will be migrated to the new platform in the next few weeks. Minimal changes are expected as part of this migration. Read more here.
Planeswalker Saga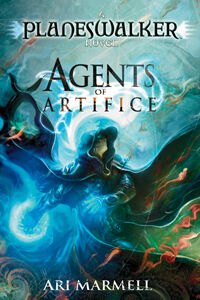 The Planeswalker Saga follows the adventures of the new breed of planeswalkers that emerged after the Mending. These new characters were first introduced with Lorwyn on a dedicated Planeswalkers minisite. Later on, older planeswalkers that were changed by the Mending followed.
Since then their stories have been told in comics (Path of the Planeswalker), in novels (see A Planeswalker Novel) and in the Magic Story column.
Some characters:
See the complete list of these characters.
In contrast to the planeswalkers of old these characters also appear on planeswalker cards.