In the next few weeks, your wiki will be migrated to a Fandom.com domain. Learn more here.
Face the Hydra
Face the Hydra is a Challenge Deck used at the Theros Game Day.[1][2] It's also the name of the third quest of the Hero's Path.
The Challenge Deck is a special self-running deck with its own set of rules. Players are encouraged to pilot it against one another one-on-one or in groups of up to four with guidance from the included instructional playmat. The Challenge deck contains 60-cards (18 Heads and 42 Sorcery cards). The 15 unique cards are not legal in regular Magic, which is made clear by their different card back. Some of the Heads have the supertype elite. When playing against this deck the player may use their Hero cards. The Hydra follows a predetermined sequence of casting cards from its shuffled deck and blasting the player for damage. The goal is to eliminate all of the Hydra heads before it eats you. When you cut one head down, sometimes more grow back. If you win against the challenge deck, you win a third Hero card (The Slayer). The Face the Hydra Challenge Deck is available as a saleable product for $11.99.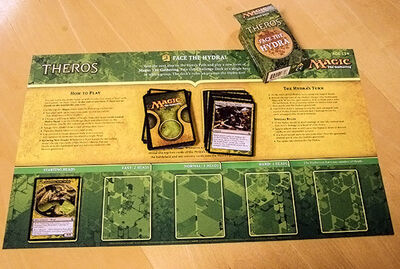 You can battle the Hydra alone or with friends (just replace "you" with "each player" in these rules). At the end of any turn, if there are no Heads on the battlefield, you win! Use the regular Magic rules with the following exceptions:
Additional rulings and recommendations
[
edit
|
edit source
]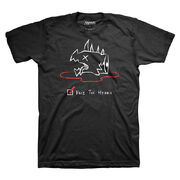 Theros block
Theros sets
Theros storyline

Publications

Characters

Others